Instructions for using ANRA's online payment portal
Making a One-Time Payment without logging in:
On the welcome screen of the Payment Portal, choose "Pay Now" from the top menu.
Enter your account number and billing zip code and click the green "Pay Now" button.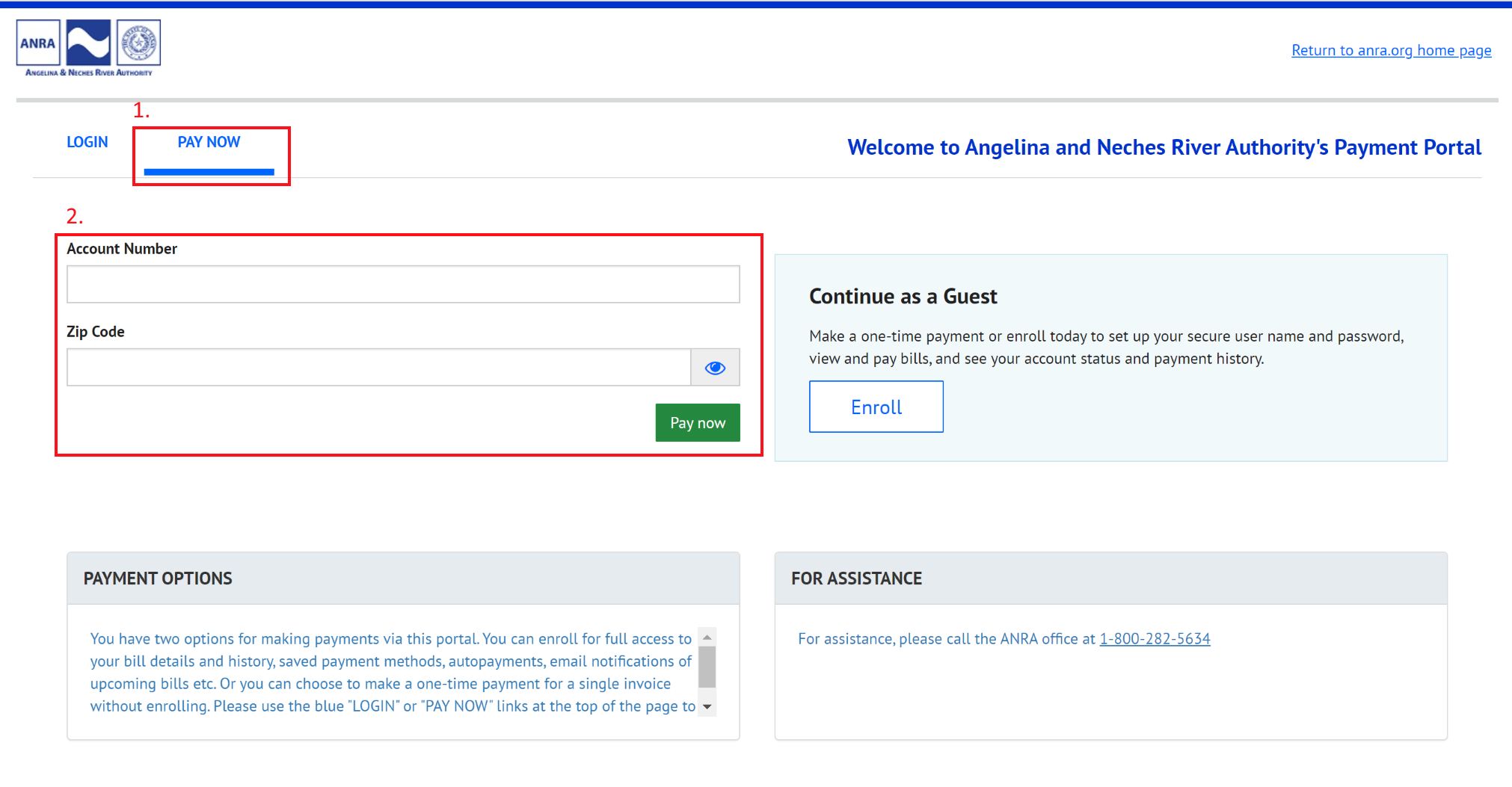 Click "Add Payment Method" and enter your bank account or credit card information.
Once your payment method is entered, click the green "Continue to Payment" button.
Follow the instructions to authorize the payment and enter an email address to receive the receipt.
Once the payment is made, you will be given the option to enroll and save your payment information for future on-demand payments or auto-pay if you desire.
If you choose not to enroll, you'll need to reenter your payment method information each time you make a payment via the portal.
Making a One-Time Payment while logged in:
After you've enrolled and are logged in, on the main screen you will see your current amount due, a place to add/choose a payment method, a place to choose a payment date, and a green "Pay" button.
If you have not already added a payment method, do that first.
When you add a payment method while logged in, it will be saved so that you do not need to reenter the information each month.
Choose a date for the payment to be processed.
Select the green "Pay" button.
Follow the instructions and agree to the terms and conditions by checking the box.
On this screen, you can edit the payment amount to be more or less than your total due. We do not generally recommend that you do this, but if you need to split your payment across multiple payment methods, this is how you can achieve that.
Click the green "Make Payment" button to complete your payment.